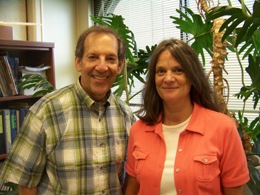 As we're coming to the end of 2014, it's exciting to see an increase in the amount of people expressing an interest in learning more about LDN when looking at their treatment options.

For those of us who live with a chronic sickness we are fortunate to have the internet available to us where we can access a wealth of information about our diseases and become better educated about the disease process.

LDN is very much a patient driven medication. Some might say 'evidence based'. Some who have had such a success using LDN have teamed up with others and initiated various groups in social media and forums in the hopes that they too can help others with getting them to feel well again. These groups are terrific platforms for patients to exchange experiences, learn from each other while offering much needed support.

While there are numerous reliable sites to visit on the internet to obtain factual information about our diseases, finding reliable information about LDN which is an off label therapy that uses the biotherapy approach to medicine can be tricky. To help avoid falling into the pitfalls of internet mythology, we need more reliable research to be done (and published) to be available to all.

Research funds are critical to moving forward. Unfortunately, most organizations could not care less about translational research or dissecting the best possible treatment regimens. In today's austerity, NIH's funding has been slashed which unfortunately means so has the money for research into LDN.

So what can we do to help get the much needed answers to all the questions we continue to raise? I contacted Dr McLaughlin asking if there was a simple way for people to be able to help by donating. Please see her response:-

"Dr. Zagon and I have worked on this topic for more than 25 years and were excited when we made the original observations. We always wanted to discover something that would make a difference to people and are very pleased that information on LDN has been shared among those that need it. However, we are continuing to study how it works, whether we can detect defects on the endogenous pathways that LDN targets, and how best to deliver LDN for long-term treatment. Your funds will go directly to supporting this type of research. We believe that understanding the mechanisms will help with understanding the etiology of many autoimmune, central nervous system disorders and various cancers. Thanks to anyone who can help!"

I am sharing this with the hope you too can lend some support – even if it's only $1. Here's the quick and easy link to donate that has been set up by Penn State:-

www.giveto.psu.edu/LDNResearch

Wishing everyone happy holidays!